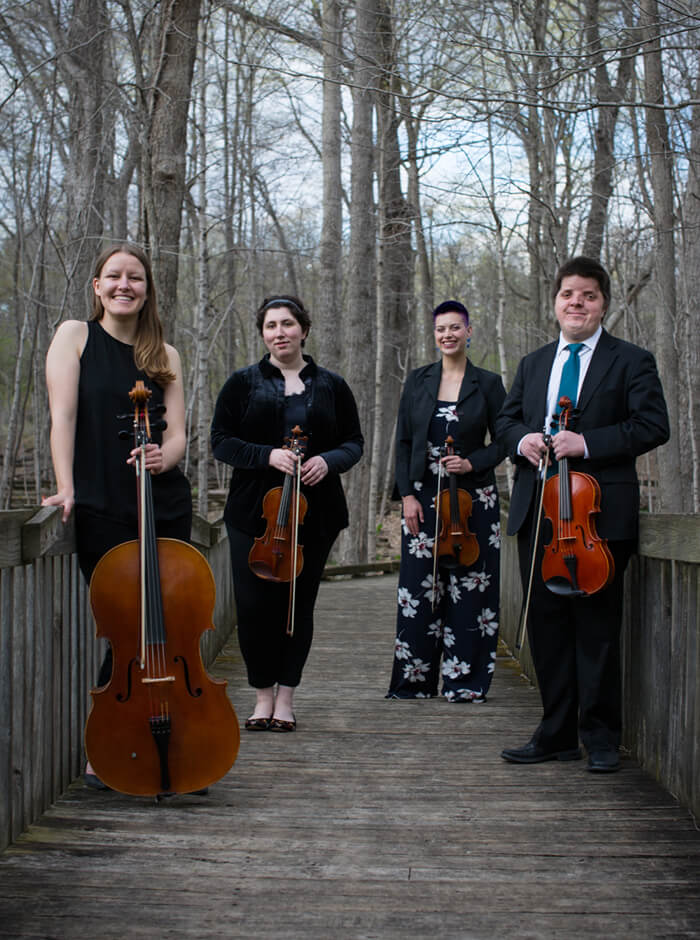 Kalkaska String Quartet is one of the most sought-after Michigan based ensembles for weddings, corporate events, and parties. The group performs both classical music, as well as original arrangements of popular contemporary songs, bringing a level of artistry and professionalism your guests are sure to notice!
"Very professional and flexible. The icing on our cake and you wont be disappointed! "
Detroit-based violinist and violist Meg Rohrer is intrigued by the wide range of sounds that can come out of their acoustic wooden instruments, and loves to express their voice through performance of masterpieces old and new, improvising, and composing. Rohrer centers much of their work around chamber music, and is currently the violinist/violist of Virago, a mixed instrumentation quartet that melds contemporary chamber music with free improvisation. Since winning their first Concerto Competition at the age of 16, Meg has appeared as a soloist with orchestra in venues in California, Illinois and Michigan, and orchestral appearances have taken them across the globe from Italy to Hong Kong. In addition to performing often, Rohrer is also a lively educator and has recently guest taught at the SA Oaxaca and Akojopo Music Festivals.
Meg earned their masters degree at the University of Michigan studying with Danielle Belen and Caroline Coade, and holds a bachelor's degree from Northwestern University where they studied with Blair Milton. Meg had the privilege to work closely as a soloist with notable composers Augusta Read Thomas and Shulamit Ran, and to have been recently coached in chamber music settings by artists such as yMusic, the Aizuri Quartet, the Dover Quartet, and members of the International Contemporary Ensemble. (megrohrer.com)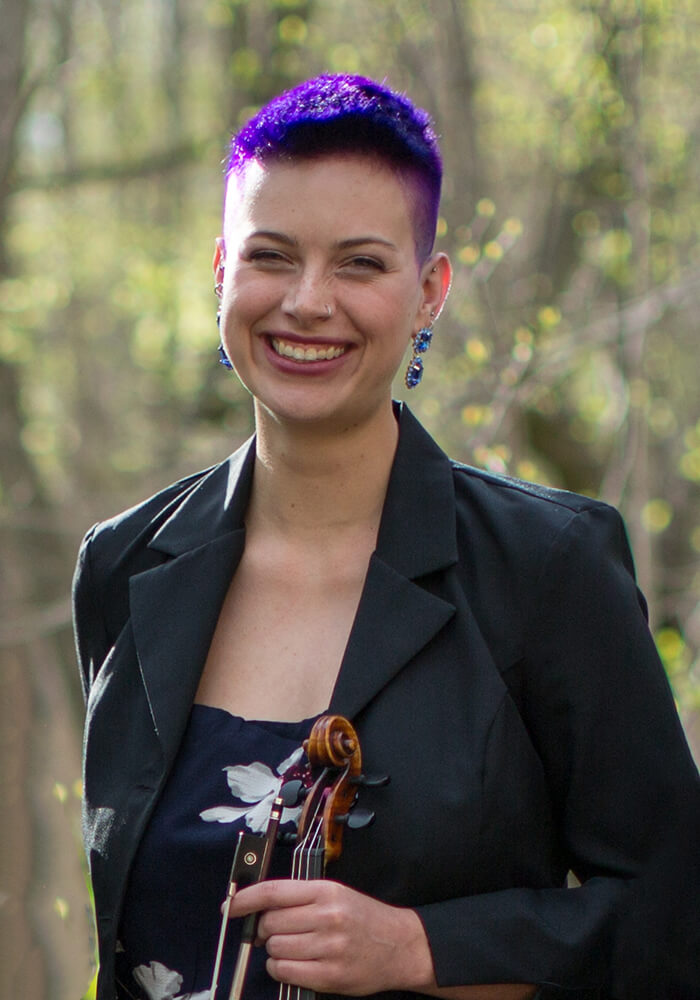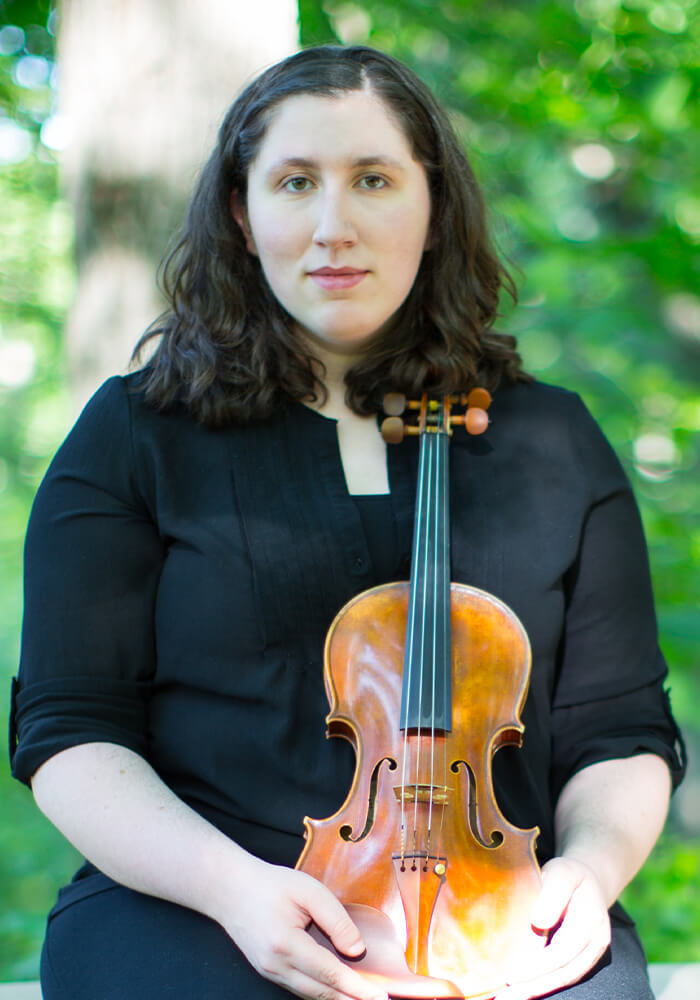 Violinist Emelyn Bashour has performed across North and South America. She holds degrees from University of Michigan and the Eastman School of Music, and served as concertmaster of both U-M's University Symphony Orchestra and the Eastman Philharmonia. She is also a graduate of the preparatory division at New England Conservatory, and has previously studied with Aaron Berofsky, Renée Jolles, and Lynn Chang. Emelyn is a member of the symphony orchestras of Ann Arbor, Lansing, Flint, and the Des Moines Metro Opera Orchestra, and has performed around the country at Vermont Mozart Festival, Opera in the Ozarks, and Aspen Music Festival, to name a few. She has also been a member of the Spoleto Festival Orchestra since 2018, and served as concertmaster for the 2019 production of Salome.
As a soloist and chamber player, Emelyn is a passionate advocate for contemporary music. She has performed with members of Eighth Blackbird, the JACK Quartet, and the International Contemporary Ensemble, and has worked with composers such as John Luther Adams, Nico Muhly, David Lang, and Eve Beglarian. She was a featured guest performer at Central Michigan University's New Music Symposium with ÆPEX Contemporary Performance, and has performed at New Music Detroit's Strange Beautiful Music series. Emelyn is also a member of mixed-instrumental ensemble Girlnoise and violin-cello duo Parataxis. She is currently pursuing a DMA at Michigan State University as a teaching assistant in the studio of Yvonne Lam.
Currently based in Ann Arbor, violinist/violist Nathaniel Cornell is an active performer and educator throughout much of eastern Michigan. An avid orchestral musician, Nathaniel is a member of the Ann Arbor, Lansing, and Midland Symphony Orchestras and also performs frequently with the Firelands, Jackson, and Toledo Symphony Orchestras. Nathaniel has held the position of Principal Second Violin at the Siena Music Festival as well as Concertmaster with the National Orchestral Institute and at Opera in the Ozarks.
Equally enthusiastic about chamber music, Nathaniel has performed with members of the Argus, Calidore, JACK, and Jupiter String Quartets. He has studied chamber music with Stefan Arzberger, the Calder Quartet, and Alisa Weilerstein, among others.
In 2011, Nathaniel performed as a soloist with the Naples Philharmonic under the baton of Stuart Chafetz.  Other performances of note include a concert at the Kimmel Center soloing alongside Paul Arnold of the Philadelphia Orchestra, and masterclasses with world-renowned artists such as Noah Bendix-Balgley, Ilya Kaler, and Christian Tetzlaff, and with groups such as the Punch Brothers and the Silk Road Ensembl
Nathaniel is also a passionate devotee of historically informed early music, and enjoys giving solo and chamber recitals of Baroque and Renaissance music.
A native of Naples, Florida, Nathaniel holds degrees from the Oberlin Conservatory of Music and the University of Michigan.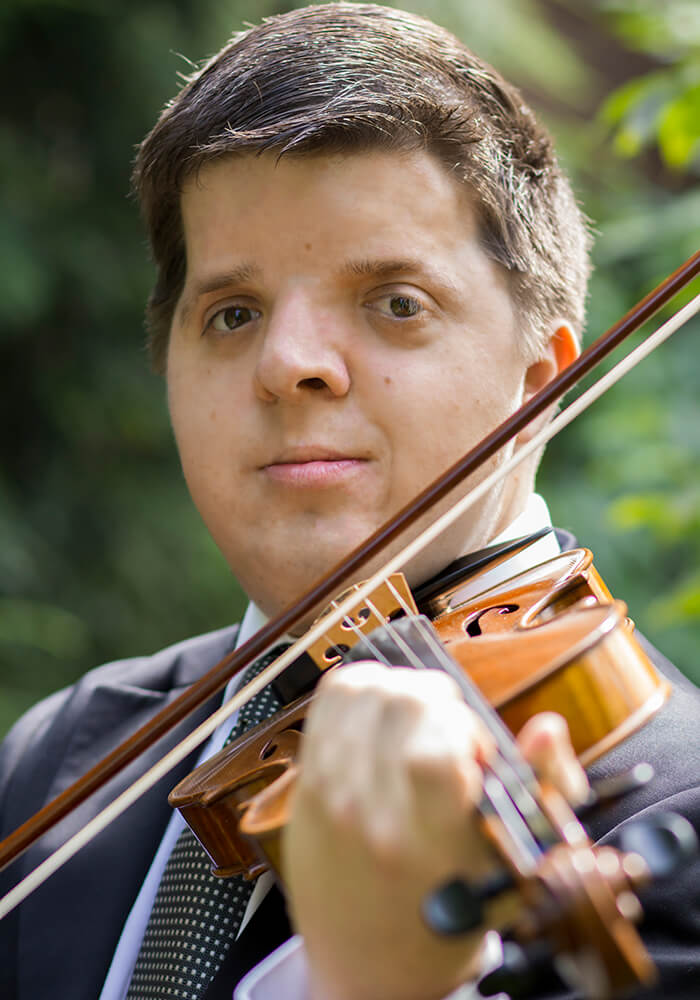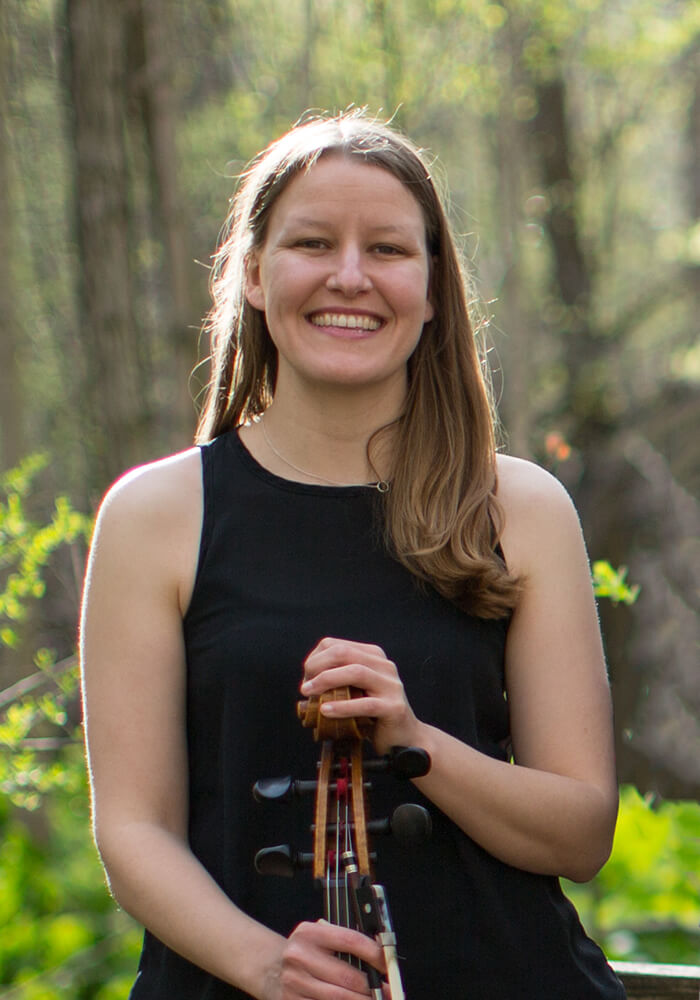 A native of Oklahoma City, cellist Wesley Hornpetrie now enjoys performing, collaborating, and teaching around the Midwest region. She is mostly active as a member of ensembles and collectives, including Girlnoise, Red Shoe Company, Virago, and her new music cello quartet, Hole in the Floor. Additionally, she is the director of Ann Arbor-based concert series, The Third Place Concert Series, a music series that presents local musicians in "third spaces". Most recently, she has collaborated with composers including Bryce Dessner, Annika Socolofsky, Tanner Porter, among others, and ensembles including Roomful of Teeth and the Grand Rapids Ballet.
She has been featured on numerous music festivals, including New Music Detroit's Strange Beautiful Music, the Midwest Composers Symposium, Novus New Music, Inc. and GrandStand Music Festival, among others.
As an educator, she has worked with young cellists at Blue Lake Fine Arts Camp, Sewanee Summer Music Festival String Academy, and has been the mentor with the Detroit Symphony Orchestra's Civic Youth Ensembles.
She holds degrees from The University of Michigan and Oklahoma City University, studying with Anthony Elliott and Tomasz Zieba.